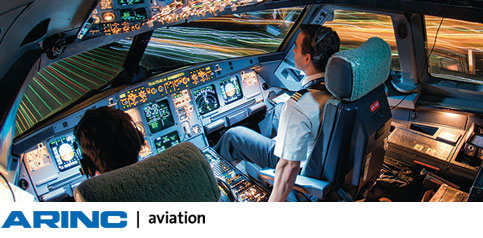 Rockwell Collins this week announced that Aeromexico is the launch customer for its ARINC MultiLink service, following the successful completion of recent trials.
The service, announced earlier this year, offers a comprehensive and cost-effective global flight tracking solution.
"We fly a number of routes that are outside U.S. Aircraft Situational Display to Industry (ASDI) radar," said Benjamín Hernández, director, Corporativo Desarrollo Tecnológico at Aeromexico, in a press release. "ARINC MultiLink brings together multiple data sources, allowing us to fine-tune the information we receive to reliably report the location of our fleet of aircraft globally."
ARINC MultiLink is designed to support flexible position reporting frequency, enabling it to provide position reports at least every 15 minutes for flight operations in oceanic and other remote areas. Airlines can also receive notifications when an aircraft has unexpectedly stopped reporting positional data or when the aircraft has deviated from its expected path.